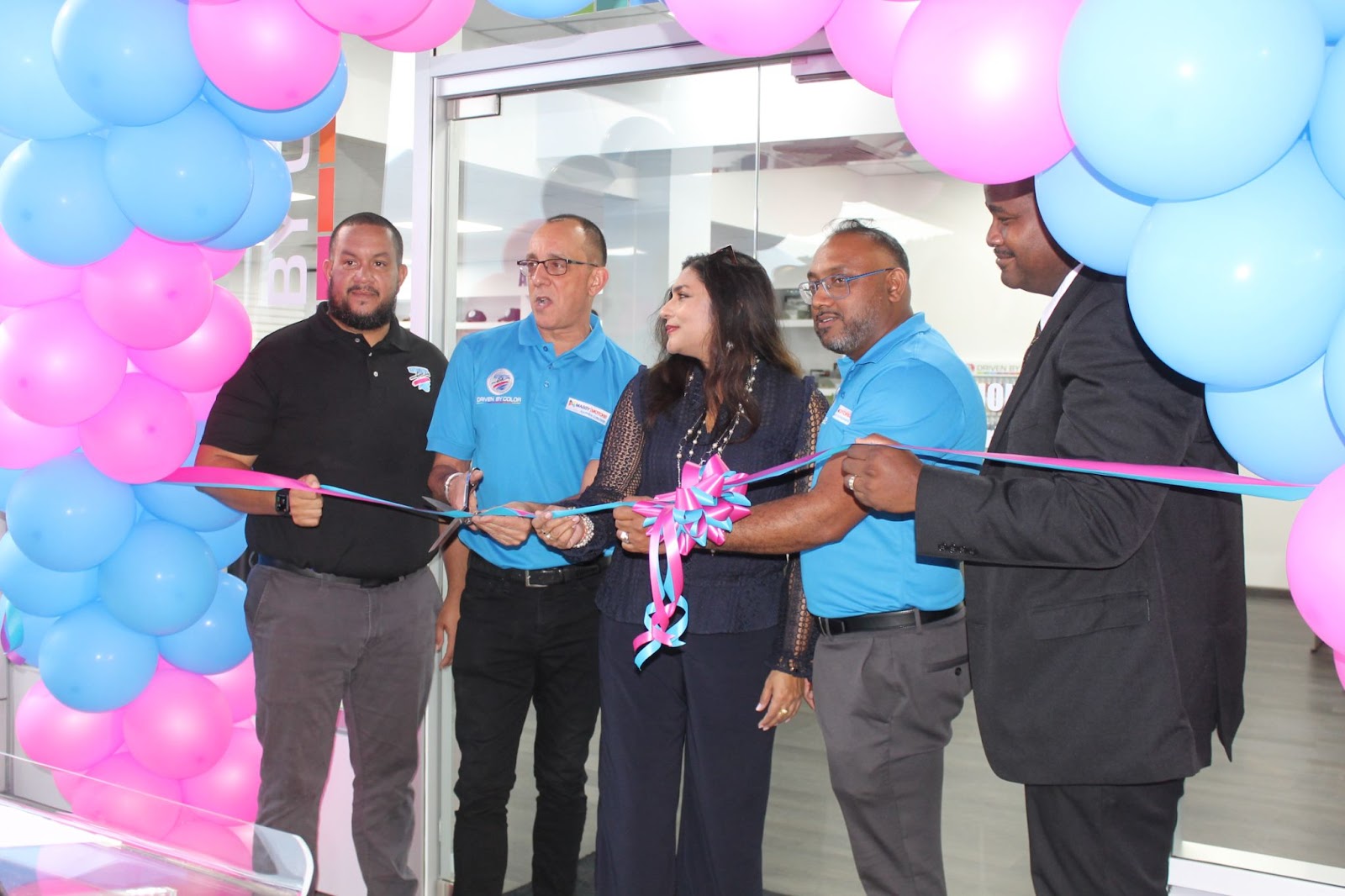 Automotive Art Paints, recognized for their high-performance products, are sold in over eighty countries worldwide. Massy Motors, known for representing world-renowned automotive brands such as Nissan, Hyundai, Subaru, Volvo and Volkswagen in Trinidad & Tobago, will provide a strong distribution platform for Automotive Art Paints' range of products.
"The new agreement with Massy Motors underlines our commitment to the Caribbean and will greatly strengthen our presence in the Trinidadian market," said Jonathon Hart, Director of Business Development for the Caribbean at Automotive Art Paints. "Massy Motors' distinguished reputation for high quality service makes them an ideal partner for us, and we're excited to deliver our innovative, performance-based products to more Body Shops and their customers across the region."
The new Automotive Art Paints store will be conveniently located within the Massy Motors Dealership on Lady Young Road, Morvant, Port of Spain. This unique location allows for a seamless supply of high-quality automotive refinish products to the dealership and its extensive network of Body Shops.
Aaron Lambie, Massy Motor's Business Development Manager commented,
"Together, we are bringing the newest product lines in the automotive refinishing industry
to join our growing collection of automotive products and services. As we solidify our position as the foremost automotive establishment in Trinidad and Tobago and the region that provides everything automotive, it is partnerships and collaborations like these that help us to continually bring the best quality products and services to our customers."
Both Automotive Art Paints and Massy Motors are committed to offering top-tier automotive solutions to their customers, and this partnership only strengthens their ability to do so.
About Automotive Art Paints:
Automotive Art Paints is a global manufacturer & distributor of automotive refinish systems, offering high-performance products sold in seventy countries around the world. Complying with all VOC regulations, including the North American LOW VOC standards, Automotive Art Paints is trusted by auto body shops globally for providing innovative solutions that yield the best results for their customers.
About Massy Motors:
Massy Motors is a prominent operator of automotive dealerships, representing esteemed brands such as Nissan, Hyundai, Subaru, Volvo and Volkswagen in Trinidad & Tobago and numerous other brands in Colombia. They also represent the National Alamo Car Rental Franchise in the Caribbean.
Left to Right:
Automotive Art's Director of Business Development, Jonathan Hart
Jean-Pierre Du Coudray, Senior Vice President - Massy Motors
President of the Trinidad and Tobago Chamber of Commerce – Ms. Kiran Maharaj
Anthony Soodeen, Assistant Vice President- Massy Automotive Components Limited
Deputy Mayor of Port of Spain - Mr. Hillan Morean
"Massy Motor's Business Development Manager, Aaron Lambie talking with customers about the Automotive Art Paints Refinish System"
"A glance at the new Automotive Art Paints Retail Store in Port of Spain"