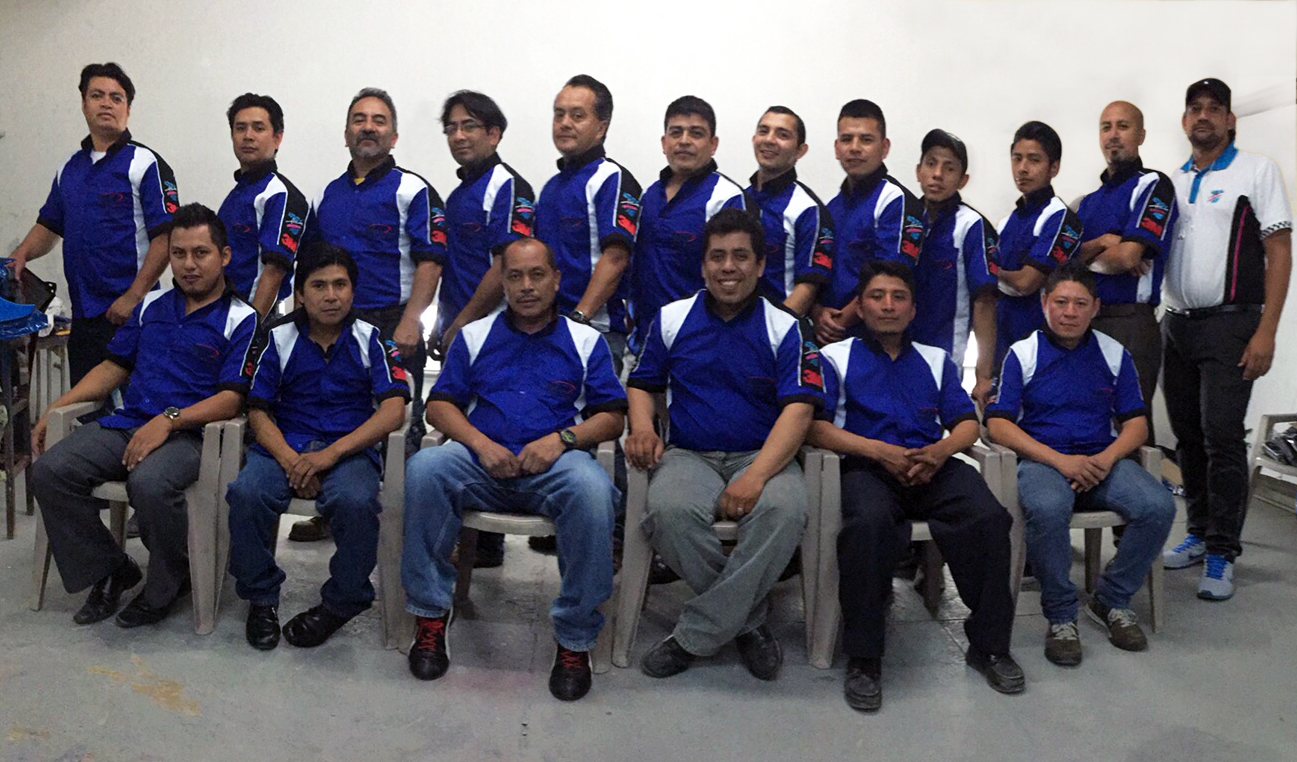 The Automotive Art team, together with our distributor for Guatemala, Importadora de Acabados & Colores S.A., launched the Automotive Art Refinish System into the Guatemalan market during the first week of December, 2015.
Throughout the week-long launch, Sales Manager for Latin America, Lenny Morell, was on-hand to facilitate the introduction of our signature 80-Line Motobase Paint System. He also hosted thorough training clinics and product demonstrations for several bodyshops
In addition to the body shop training clinics, a full refinish training course was conducted for our distributor's store managers, color technicians and sales and technical representatives; giving them skills and tools to grow the brand in Guatemala. The paint line, plus many ancillary products such as primers, fillers and top clears were also demonstrated to illustrate the proper application of our products. This also gave us the chance to show the high quality results our products deliver in the bodyshop.
Both customers and our distributor's team were extremely satisfied with the demonstrations and training, and were particularly impressed with the color matching of the paint line, which is supported by our state-of-the-art color tools and color matching software. Technicians were also very impressed with the superior quality and performance of the product line, all complimented by pricing that delivered impressive value to the bodyshop.
At Automotive Art we believe in being a leading force of innovation and change in the refinish industry by being unconventional, and offering unique solutions to our customers. We achieve this by putting customers at the centre of what we do, all supported by our passion for excellence, flexibility in mindset, integrity in how business is conducted and commitment to delivering results. Our brands are now sold in over sixty-five countries worldwide.