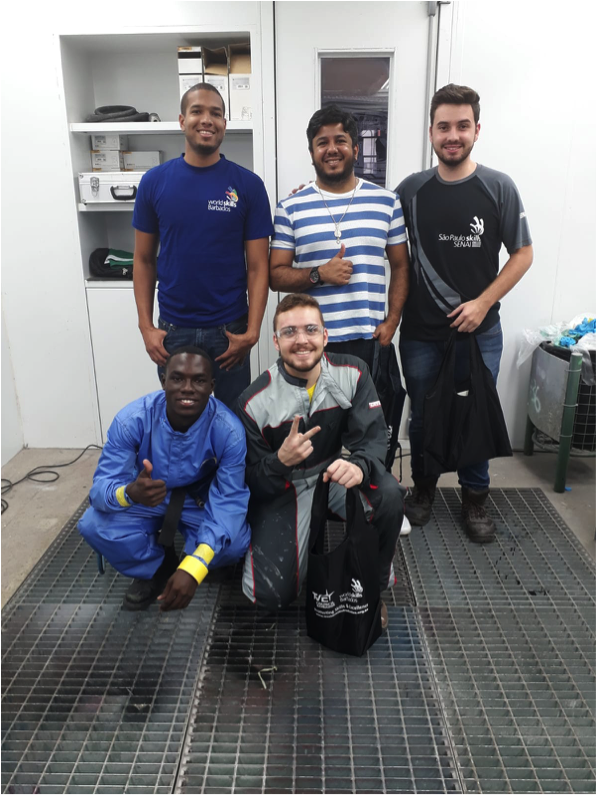 Through a collaboration between Automotive Art and the Technical and Vocational Education and Training (TVET) Council, Terrique Ward, student at the Samuel Jackman Prescod Institute of Technology, has benefited from extensive training and development in preparation for the next WorldSkills International Competition.
Ward will be representing Barbados in the Automotive Refinish category, under the tutelage and mentorship of Negas Alleyne-Browne, Technical Representative for Paints at Automotive Art.
Ward and Alleyne-Browne have been training extensively over the last few months, which saw them visit two countries thus far in preparation for the WorldSkills Competition. At the end of March, 2019, the team participated in a training workshop over a seven day period in Brazil, where they gained invaluable knowledge on automotive refinishing techniques. In May, they visited Germany to receive further world-class training at SATA, a leading manufacturer in the automotive refinishing industry, at their Global Training Center just north of Stuttgart.
The WorldSkills Competition aims to build confidence, empower communities, and help fuel economies by promoting a shared global understanding of what the associated work role or occupation represent for industry and business. The competition measures excellence, celebrate Champions, and encourage hundreds of thousands of young people to turn their passions into a profession. This year, the WorldSkills competition will run from August 22 to August 27, 2019 and will see over 1000 young people from 79 countries compete in 56 skills.