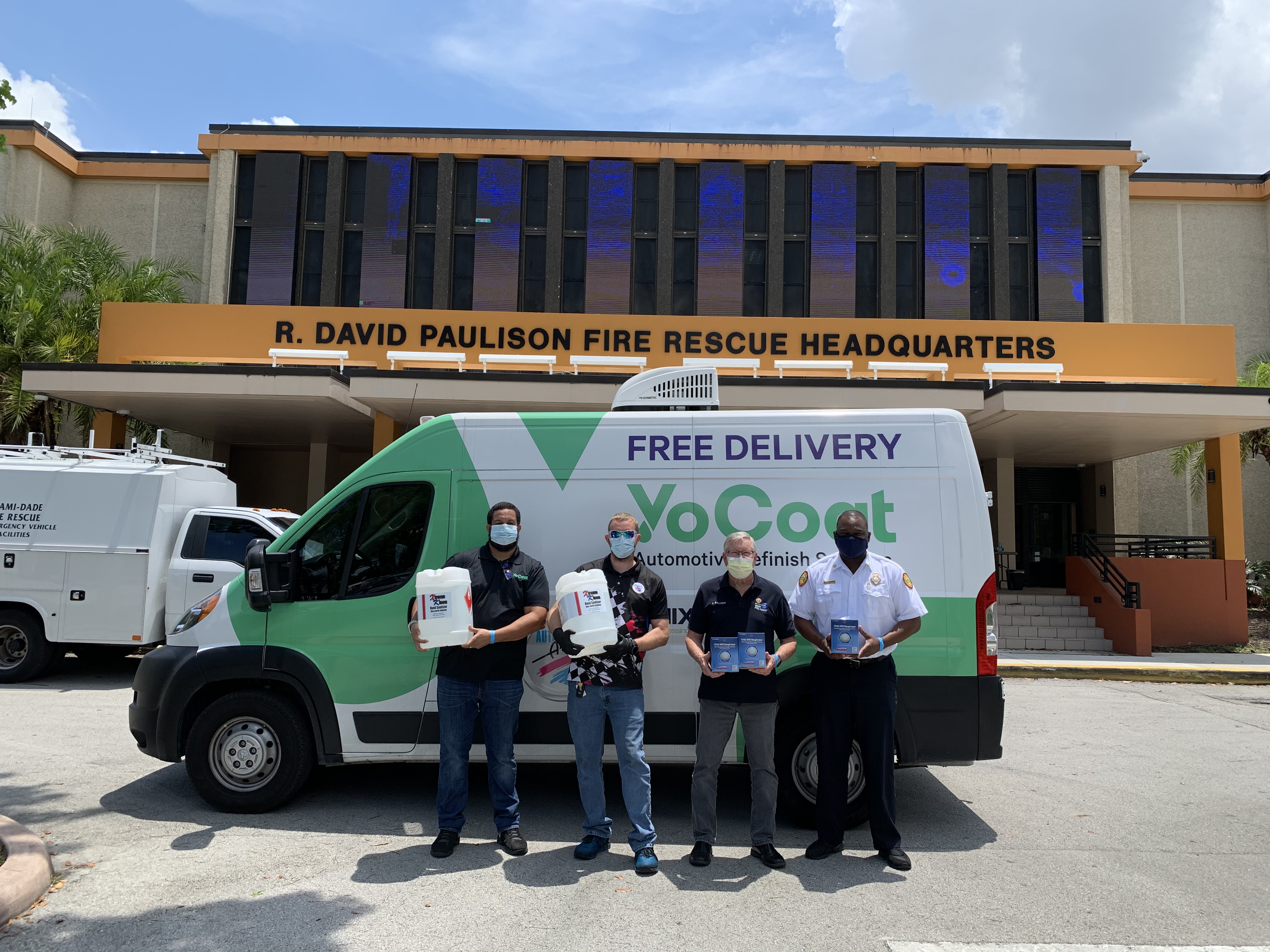 Automotive Art Paints along with our partners in South Florida, YoCoat, and with special support for our amazing partners at TCI Products and FS Label are so pleased to play our part in supporting our local Police and Fire Service teams in the Miami-Dade area.
With the donation from TCI Products, Automotive Art Paints and YoCoat were able to donate a total of: over 20 x 5 Gal containers of hand sanitizer, 24 Spray bottles of Sanitizer, 24 boxes of N95 respirators and, 24 boxes of gloves to the Miami-Dade Police & Fire Headquarters which will be distributed to the individual Police & Fire stations throughout Miami.
This will help the frontline heroes to continue to do their jobs as safely as possible while protecting the population as well as themselves.
We're so proud to be able to do our part and help the frontline teams stay safe in the line of duty. We'd like to take this opportunity to say a massive thank you to all the police officers, fire service teams, nurses and healthcare workers, logistics teams, and every single person on the frontline doing their part to help us fight this pandemic.
From all of us at Automotive Art - Thank You!