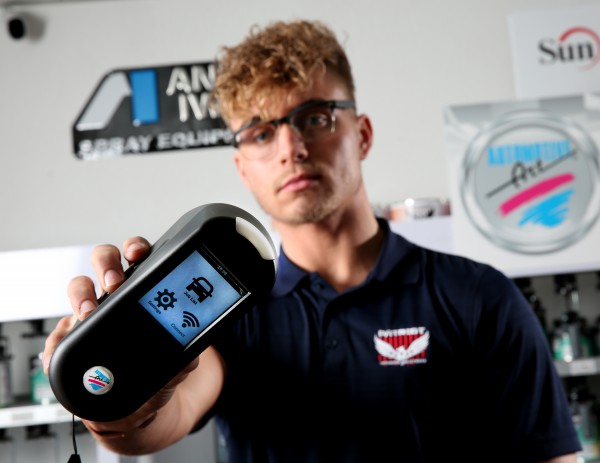 Have you ever heard of vantablack?
Vantablack is the darkest substance ever made, but it's not a color—it's a material. It was created to help extinguish stray light reflected off telescopes and satellites to increase their clarity. It's not even a paint; it's a series of vertically aligned nanotube arrays (hence, VANTA). It absorbs over 99 percent of visible light, and, in real-world applications, resembles one of those escape holes that Wile E. Coyote might lay before the Roadrunner in old Warner Bros. cartoons.
In other words, it looks unreal. Objects coated in vantablack resemble a poor Photoshop edit of the known world. Look it up—how much more black could it be? None.
But vantablack is real. And if anything could read it, it's the ADAM5 spectrophotometer.